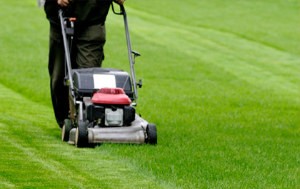 A well-kept, dense and lush lawn can increase the value of your property and lend it a greater curb appeal. If this is what you are after, we can offer you a convenient and affordable solution as we specialise in expert lawn mowing and have teamed up with some of the most skilled gardeners in the entire Paddington.
The company provides lawn maintenance on biweekly and monthly basis, but if you wish, we can come for a one-off mowing session only. You will benefit from the skill and experience of our expert gardeners.
We are available seven days a week, so you can call us any day you like.
Gardening Service
Lawn Mowing

£45

/h
Hedge Trimming

£45

/h
Weeding

£45

/h
Call now at 020 3745 5127
Fill the form for a free quote!

"I just dropped by to thank your wonderful team for the excellent lawn mowing they give me each Tuesday. I hope you will pass on my thanks to your workers as they are very diligent, efficient and work hard so they deserve every ounce of praise they get. I am much obliged for everything they've done for my lawn. – Vivian"
High-Standard Lawn Mowing Services
It's never easy to balance between work, family, social life, and taking care of your green areas. If you struggle with your lawn's maintenance, you should definitely give our premium lawn mowing services a try – we work with customers, residing in or around W2. Why should you hire us?
We can significantly improve the condition of your lawn
Our gardeners have years of experience and lots of skill
Our service is competitively priced
We can mow in patterns upon customers' request
Edging and pest control are included in our service
You can contact us any time via our 24/7 call centre
Why waste your precious spare time on lawn mowing, when you can hire our competent gardeners? They will restore the neat and lush condition of your lawn in no time, using modern lawn mowers and trimmers. Our team will readily provide a free estimate on site to determine what height your grass needs to be cut at.
Affordable Lawn Mowing Services Near Me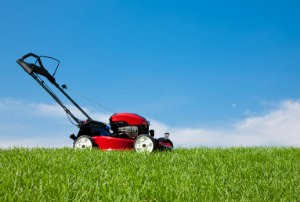 If you wish we can mow your lawn in a bespoke pattern that corresponds to the overall style of your property. Our team will edge the grass around gazebos, patios, fences and trees as well.
All clippings will be collected and disposed of for free. If we encounter pests while mowing, we would spray with efficient repellents to eliminate them. We also provide soil aeration – a process, which will significantly improve the condition of your lawn and enhance the healthy growth of the grass.
You can arrange an appointment for our quality lawn mowing service in Paddington over the phone or fill your details in our online form.
You may also be interested in:
Company Information
Name: Cleaners Paddington
Address: 5 Merchant Square, London, W2 1AY
Telephone: 020 3745 5127
Find us here

WHERE WE OPERATE IN PADDINGTON
W2 1AY
W2 1AF
W2 1LA
W2 1QZ
W2 1NY
W2 1NR